How to Build Brand Awareness on LinkedIn with 30 minutes Weekly Activity
Written by Rosemary Lafferty
(Read time: 3 minutes)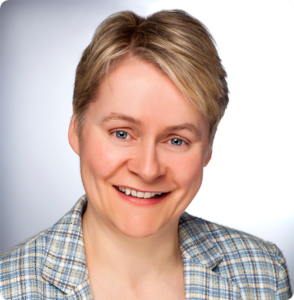 LinkedIn Activity Recommendations for Brand Awareness
LinkedIn can be a very useful, free* tool to build brand awareness, remain "top of mind" in prospects heads and can allow you to build a reputation as an expert in your field if you share good quality content. To do this, you need to do this following two things – Optimise Your Profile and take 15 -30 minutes once a week to stay active on LinkedIn. (* A premium option is available but I recommend doing everything advised below and measure your results with the free version before investing in a premium profile)
Optimise Your Profile
To maximise the return from LinkedIn, ensure that your profile is fully completed, optimised for search engines using keywords and that you have featured some of your company's best content in your profile if it is available.
Weekly Activity
Once that is complete, take 15 – 30 minutes once a week to do the following.
Level 1
Connect with as many suitable prospects as possible. As we know, sales is a "numbers game" so the more suitable prospects you are connected to, the better. (Ensure you have a clearly defined Target Market and have spent some time creating Buyer/Customer Personas before you begin connecting. Thousands of connections are no use to you if they are not in your target market)
No Messaging until a Relationship is Established. When the prospect accepts your invite, do not message them immediately! If you do, it will most likely irritate them that you are trying to sell to them with no value in the interaction for them. Instead, share your company's original or curated content. See more about this in point 3 below.
Share your company's content* regularly or, if your company doesn't produce original content, share suitable curated content (*Ensure that any content you share helps your prospects do their job better or helps their lives. For example, if you sell Accounting Software packages, a post such as "7 Ways to Speed Up Your Accounting Processes" will help your prospects as this is a topic they are likely to be interested in. If possible, set up automated sharing of company content so that you don't have to remember to share the content. (Social media scheduling software tools such as Buffer, OneUp and  Hootsuite are popular. If you wish to reshare posts in the future, you will need to check that the software permits this as not all tools allow this. Buffer allows easy re-sharing of posts and has free and inexpensive starter plans)
Respond to any comments as soon as possible, and where it is sincere and logical to do, like, comment or share your prospects posts. Avoid liking posts etc just to get the prospect to notice you.
Connect with anyone who engages with your content if they are not already a 1st degree connection
If you want to take your LinkedIn activity to a higher level, follow steps 6 to 10 below.
Level 2
Follow the LinkedIn Company pages of your prospects so that you can learn more about your prospect's business in order to be better able to help them with their needs.
Publish articles providing high-level value to your prospects – i.e. articles that address their pain points and is an in depth examination of the subject.
Join suitable Groups where your prospects are likely to be in and share the articles and useful content** from your website to these groups. (** Only share original content to groups – i.e. do not share curated content)
If your company has its own Company LinkedIn page, check who is following the page and connect with any followers who look like they may be suitable prospects. (Note: you may find the majority of your followers are not suitable prospects, e.g. they may be competitors, students, followers who are located outside of your geographical selling area etc)
Ask for Recommendations and /or Endorsements from existing happy client
Contact us today if you need help building brand awareness for your B2B business.