Digital Marketing Consultancy for SME's
Marketing Consultant – Helping your Business Grow with Better Marketing.
Yellow Ruler Marketing is a flexible and sales-focused marketing consultancy that helps small and medium-sized businesses to increase sales through the use of traditional and digital marketing. My experience of personal selling and finding new prospects means that any marketing tools I use for your business will produces real results.   I work in partnership with an expert website developer, graphic designer and photographer so that any website updates, branding revisions or photography is completed for you by an expert in that field.
No time to work on growing new business?
Talk to us about a one-off prospecting project to find new customers or in-house prospecting training if cold calling and new business development are tasks that you hate.
Too busy to revamp your website?
If you think your website needs a revamp but haven't time to do this, talk to us about managing the website redesign project for you.
Can't find time to create posts for your social media sites?
We can create and regularly update your social media sites so that your business remains in the minds of your followers and we can help you create customer-centred posts that your followers will want to read.
Sales and Marketing Summit RDS 2018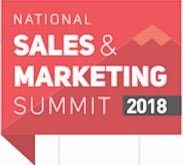 I was delighted to speak at the Sales & Marketing Summit RDS 2018 as part of  TechConnect Live, Ireland's largest technology event. You can hear a live recording of my presentation here.
Industry Sectors
Printing, Packaging and Self-adhesive Labelling Companies in Ireland
I have particular experience in the printing, packaging and labelling  industry, having worked as a sales rep in a number of these businesses in Ireland, England and Wales. Fifteen years of "on the road" selling printing combined with marketing expertise means that if you are a printing, packaging, self-adhesive labelling or reprographic house in Ireland wishing to sell more, then a free consultation with myself, Rosemary Lafferty, will be time well spent.
I will sit down with you, the client and get a thorough understanding of how your business works before developing a proposal for you.