Website Development Grant for Online Trading Increased to 90%
If you are an Irish SME looking to improve your online presence, the recent improvement in the Trading Online Voucher Scheme (TOVS) is a great opportunity for you.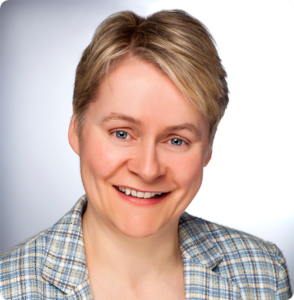 Written by Rosemary Lafferty. Updated 23-4-2020
Read time: 2 minutes
What is the Trading Online Voucher Scheme?
The TOVS is a grant for small businesses (with 10 or fewer employees) to add an online payment function to their website. The grant is funded through the Local Enterprise Office of your County Council. In February 2020, I attended a seminar on the TOVS at my Local Enterprise Office and this information below is a summary of what I learnt.

What is the value of the grant now?
The grant covers 90% of the cost of the website development with 10% co-funded by your business. This is capped at €2,500. So, for example, if the cost of adding your online payment facility and making other changes to your website is €2,000 plus VAT, then the TOVS grant will cover €1,800 of this cost. If the cost of your website upgrade is €3,000 you will receive a grant of €2,500 and pay €500 yourself.
The grant is not restricted to selling products only
This grant isn't only restricted to selling products online. You can add a payment facility for e-books or resources that a user can download. For example, you may be a consultant and have some useful guides, standards or resources that users may be willing to pay for. See the example here.
If you provide consultations or take bookings online, you can use the online payment function for users to pay a deposit and this means you can apply for the grant.
Other Improvements to your Website
While you are adding the online payment facility to your website, you can also make improvements to other parts of your website to improve your overall online presence. You are not restricted to adding online payment functions only.
Are second-time applications allowed?
In the past, you could only apply for the TOVS once, but you are now able to apply for it a second time.
How does the application process work?
Attend a virtual TOVS seminar (compulsory)
The first thing you need to do is to attend a virtual TOVS seminar (90 minutes) from your Local Enterprise office. You cannot apply for the grant until you have attended this seminar. It covers everything you need to know about your application. Demand may be very high at the moment at the LEO in your area – there may be a waiting list to attend this seminar. I was advised by a LEO staff member today (23/4/20) that the best way to apply is to ring your LEO and ask to be put on a waiting list for this seminar (if you cannot find the link on your LEO website)
Get 3 Quotes and Apply for the Voucher
The grant is processed through your Local Enterprise Office. You will need to get quotations from 3 website developers and submit them with the application form. You do not necessarily have to go with the cheapest one. Your application will be reviewed and you will be notified (whether you were successful or not). You should not begin work on the website upgrade until you have received the approval of your application.
Once your grant application is approved, you can proceed with the website upgrade. The website developer that you choose must be fully tax-compliant and be up-to-date with Revenue obligations etc. You will receive the grant payment after you submit the invoice from the website developer for the completed work. There is a 9-month time limit from the approval of the grant to the project completion.
Click this link to read more about the Trading Online Voucher here.
Need help with Managing your Website Development Project?
At Yellow Ruler Marketing, we help SMEs with digital marketing, website development and social media marketing. We specialise in working with SMEs that sell to other businesses.
We can project manage your website development and assist you with the grant application process. We create a plan for your website development project that will help you achieve your key sales objectives. We work with trusted web developers, a photographer and videographer to get the best expertise in each of the important areas.
Are you happy with your online presence or are there any challenges that you feel are holding your business back from succeeding online?
If you would like to have a no-obligation chat to discuss this, please contact me on rosemary@yellowrulermarketing.ie or 086 306 1260.
Follow the Yellow Ruler Marketing LinkedIn Company Page here.