6 mistakes commonly found on small business websites
Biggest Mistakes Small Businesses Make With Their Websites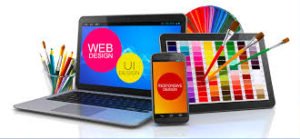 In this excellent article by Ayay Nanji on the Marketing Profs website, he reports on a survey, completed in March 2017 that surveyed consumers to see what were the biggest mistakes that small business websites were making. The article has interesting graphs showing the mistakes by percentage votes.
The question posed to the respondents was: what's most likely to leave you with a bad impression when visiting a small business' website?
Below we have summarised the key mistakes that should be a priority to fix for your small business website.
Not having up-to-date contact details (49.7% )
Not having your business hours, address and directions clearly shown (41.5%)
Not having product information on your website(34.3%)
Not having a professional design and colour scheme(26.2%)
Having hard- to-read fonts or colours behind the text that makes it hard to read(23.7%)
Website does not re-size correctly on mobile phone or tablet (17.8%)
Contact Yellow Ruler Marketing if you are interested in a website re-design or improvement for your printing, packaging or labelling business:  email rosemary@yellowrulermarketing.ie or call Rosemary on 086 3061260