Marketing Guides
If you would like to find out more about marketing, you may find these guides useful.
Why do I need to fill out the information requested?
We will always endeavour to keep your information safe. We ask for your information in exchange for a valuable resource in order to possibly send you information that we think may be of interest to you by email or other means and send you marketing communications that we think may be of value to you. You can read more about our Privacy Policy here.
Are these Marketing Guides free?
Yes. These Marketing Guides are free. We hope that you find them useful and that you will consider contacting Yellow Ruler Marketing when you are looking for marketing advice or to outsource some marketing activities.
---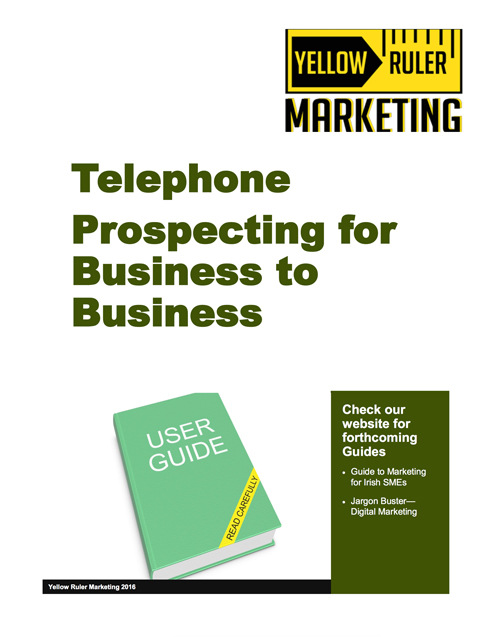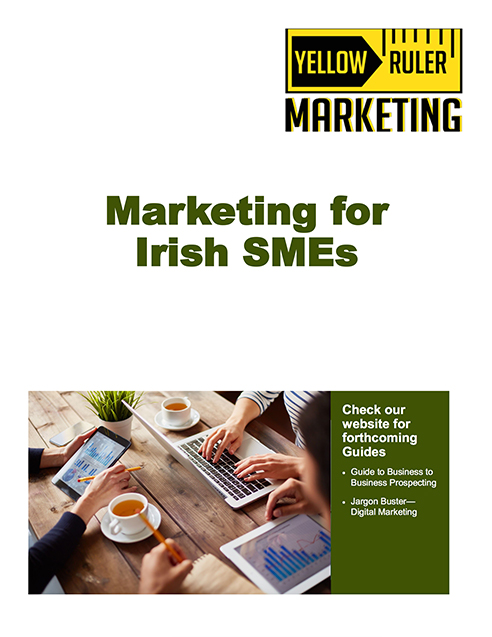 Fill in the following form to Download "Telephone Prospecting for Business to Business" & "Marketing for Irish SME's"