Adding Clickable Links to Instagram Posts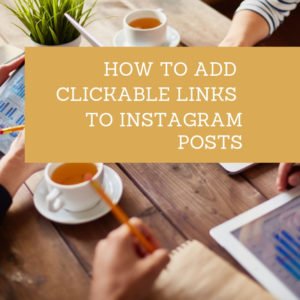 This is a very useful article from Taylor Digital about how to add links that work to your Instagram posts. If you simply copy and paste links into your posts on Instagram, those links will not work. Unfortunately, Instagram does not tell you that those links won't work.
On most social media platforms, such as LinkedIn and Twitter, copying and pasting a link works.
If you have 10,000 followers, you can add a "Swipe Up" feature which brings you to your website. However, if you have less, you may want to add clickable links.